Pet of the Month September: Pupfessor Greta Santoro
Greta is really enjoying her cargo bike during the pandemic, but misses all her friends on campus.
September 29, 2020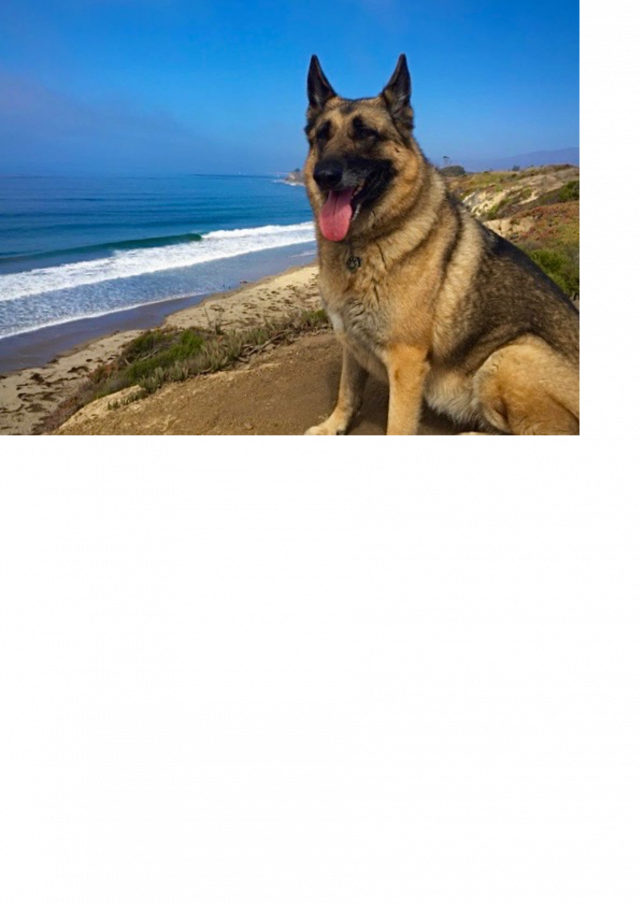 Greta is originally from Gordon, GA, but has lived in New Hampshire, Cape Cod, and the Eastern Shore of Maryland before moving to Santa Barbara. A founding member of the Santoro Lab, Greta can be found supervising office hours, cruising in her cargo bike, or harassing her brother Luke. Greta has enjoyed having additional family time while working-from-home, but looks forward to seeing her canine and human friends more regularly.
Likes

Working from home
Marine archaea
The nitrogen cycle
Her brother Luke

Dislikes

Grading
Her brother Luke
Arthritis
Doorbells
Delivery people